Relationship and trust

A "relationship" cannot be developed by constantly shopping for "cheaper" contracts or "cut-rate" services.  Canon Capital Technologies develops long term clients like Gehman by cultivating deep, integral business relationships that go above and beyond the computer and software technologies that they service.

At Gehman we deeply trust Canon Capital.  Trust in the quality of people that they employ, trust in the integrity of the business model that they integrate into their everyday dealings with clients, and trust that they have our best interest in mind with every idea, recommendation and plan that they present.

Canon Capital has been instrumental, in hearing our dreams, evaluating our needs, and recommending practical, financially responsible solutions to making those dreams become a reality.

Canon Capital possesses the skills and vision to walk along side you and guide you through the seemingly impossible task of planning, initiating, purchasing, maintaining, protecting and growing the IT needs of your business.  Call them today!

Chris Bencsik
Project Development / I.T. Director
Gehman Design Remodeling
Harleysville, PA
They keep things running

Before we partnered with Canon Capital Technologies, we were using in house staff to support our technologies.  Because this was not their expertise, issues were not always being resolve timely, we were losing productivity, and keeping up with the rapidly changing technology was difficult.  Since we are highly dependent on our network, and maintaining operations is critical, the need for help in this area became apparent.

Outsourcing to Canon Capital Technologies was clearly the right choice.  The skills and technical abilities of Canon Capital are key to keeping us running.   Although any call to Canon Capital Technologies might be considered a crisis, they handle them with ease and efficiency.

Realistically, they do such a tremendous job keeping things running, I honestly cannot remember the last time we had a true technology crisis.

For technology you can count on, I recommend Canon Capital Technologies.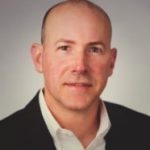 Philip Schlosser
President
Schlosser Steel, Inc.
Hatfield, PA
Trust Based IT Relationship

When you have a decision to make in hiring an IT firm, you need to remember that when you have techs working on your equipment, your valuable data is left open for them to see.

Our relationship with Canon has not been based on price, but trust. You need to have trust in your IT professionals to not only be experienced enough to work and maintain your equipment but not expose you to internal or external threats.

The company you choose not only needs to maintain your equipment at your existing situation but be able to direct you forward as you expand. Are the lesser expensive options equipped to help your business as your needs grow?

Monitoring was a revelation for me. I was unsure of the need for that. But as your business grows so does your exposure to security issues. Paying for security monitoring is not an easy expense to swallow. As your business grows, and it is not monitored for issues, then the cost to recover from a breach or viral attack is much greater than the cost of monitoring just in down time alone.

The bottom-line comes down to the issue of trust once again. Who would you like to take care of your data equipment? Who can you give that responsibility to that will let you sleep at night? The fellow down the street working in his own garage or spare room, or someone with a proven track record of responsibility? Pretty easy choice.

That's why we choose the team at Canon Capital, Give them a call.
Ronald Reed
Owner
Reed Sign Company
Pennsburg, PA
The security blanket we need

We chose Canon Capital Technologies because their approach to IT was just what we were looking for.  We've remained with them for over 20 years because they have performed above and beyond our expectations.  Canon Capital provides professional and simple presentations of their technology solutions allowing me to understand what I am getting.

Canon Capital's proactive approach to our technology is extremely important.  Their 24/7 monitoring is what provides us with "Peace of Mind".  It is the security blanket we all need.

I trust Canon Capital Technologies with all my IT needs.  Give them a try.

Ric Marino
President / CEO
Marino Corporation
Skippack, PA
Competent, reliable, quick-response and peace of mind!

We've found over the years that being without IT, for any length of time, tends to stop our business in its tracks. Therefore, we need competent, reliable, and quick-response service for our computer needs. Canon Capital Technologies provides that. They have gained our trust by taking the time to get to know us personally and provide top-notch, prompt, expert service.  You get what you pay for.

We are very satisfied with Canon Capital Technologies.  Call them today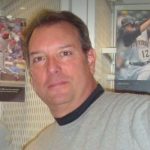 Paul Fetch
President
Wargo Interior Systems, Inc
Telford, PA
Patient – Quick – Proactive Support

I have used Canon Capital Technologies for many years. I consider them my in-house IT person.  They are patient with my questions and concerns, prompt in responding to my requests, and alert me when risks arise. I trust them totally with all my sensitive information.

When my computers are down, I am not making money.  Canon Capital Technologies is always super quick to respond.

I won't go anywhere else for my IT needs.  Try them today.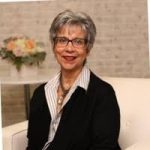 Marilyn Cattie
President
About Flags, Inc.
Harleysville, PA
Security and peace of mind

The staff at Canon Capital Technologies are experts in their field.  They may not be the cheapest, but data security isn't worth risking just to save a few bucks.  Canon Capital provides us with peace of mind, knowing that they are continuously monitoring our systems.  This allows our staff to focus on the multitude of other responsibilities they are tasked with.

Throughout the twenty-plus years we have been doing business with Canon Capital, we have found them to remain up-to-date on the technology issues businesses are facing.  They regularly keep us informed about new systems, methods and processes that they believe will benefit our firm. Their response to our needs is always prompt and professional, enabling us to maintain day-today operation of our business.

We are extremely satisfied with our relationship with Canon Capital and recommend you contact them for your technology needs.
Larry Frantz
Effective Controls
East Harleysville, PA
Fast, Knowledgeable and Personalized IT Solutions

Canon Capital Technologies works quickly to help resolve our issues and have never let us down.  Their 24/7 monitoring system alerts them before our computers fail and their instant remote access enables them to take quick action and keep us productive.

You get what you pay for and with Canon Capital we receive quick response time, knowledgeable staff and solutions based on our needs.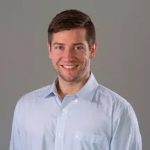 Kenton Gruver
Media Director
First Baptist Church
Perkasie, PA
People of honesty and integrity

Knowledge, training and a thorough understanding of the profession is important, but when it comes to a service, I want to conduct business with people of honesty and integrity.  With Canon Capital Technologies you get all that and more.  They not only provide me with support and recommendations for the business but frequently for my family as well.  I always am so appreciative of the prompt help they provide when we need it.

Their staff are all great, pleasant, and helpful.  Call today
Jarrod Michalak
Owner
Michalak Service Station, Inc.
Souderton, PA
The right choice

Good service is not cheap and cheap service is usually not good.  With Canon Capital Technologies we feel confident that we receive excellent service for the money. In all the year's we've been working together, every time we need help, Canon Capital is able to take care of what we need.  Back in 2014 when we were hit twice with viruses, Canon Capital had us up and running within hours. That was a big deal for us.

The skill level and professionalism of their staff makes Canon Capital the right choice for us.  Try them out for yourself.
James Kelly
Controller
Schlosser Steel, Inc.
Hatfield, PA
Take a weight off your shoulders

I believe you get what you pay for. We have found the staff at Canon Capital Technologies to be knowledgeable and professional, always willing to explain the why and how, and most importantly to me, never made me feel uneasy.  Our questions have never gone unanswered, and problems are solved in a timely and professional manner.  They always have time for their customers.

As a small company, we could never keep ahead of what risks are lurking out there. Canon Capital provides monitoring to be sure there are no unexpected security breaches, training so that you know what to look for and how to handle it, and frequent warnings about the latest cyber-attacks.  It takes a weight off your shoulders to know your computers are safe.

When our computers are down it limits our effectiveness to our customers, and it can affect our profits. It is vital that issues are handled quickly and correctly.

Canon Capital has always come through.  Call them today.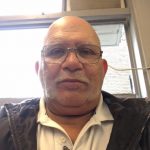 Gary Rothenberger
General Manager
Clean Image, Inc.
Reading, PA
Fair pricing and no worry

We experience worry-free technology from the services provided by Canon Capital Technologies.  Their preventative monitoring is well worth the financial investment.  Since we are not well versed in technology, it is comforting to know Canon Capital has this aspect of our business covered.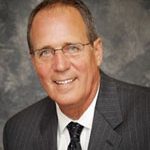 Ed Brooks
Broker of Record
Brode & Brooks, Inc.
Pennsburg, PA
Seek Out the Best

Price is always a consideration in any business expense.  My mantra has always been, seek out the best, be willing to pay a fair price for their expertise, and expect superior service.  My experience from the beginning has been Canon Capital Technologies is the best at what they do.  From the monitoring of my critical, sensitive and private data to their recommendations and suggestions, Canon Capital has met my every expectation.

I am a very satisfied customer.  Give them a try.
David Cohn
President
Kane Products
Professional Business Partner

Over the years Canon Capital Technologies has provided all the support we need, without the cost of maintaining an in-house IT staff.  They monitor our systems 24/7, support all our network needs, and continually make recommendations for improving our technology.

When deciding which IT firm to choose, I ask one question; is this company perceived as a vendor or business partner?  For us, Canon Capital has earned the distinction of Professional Business Partner.

Canon Capital Technologies goes above and beyond what most IT firms would do.  Call them today and find out for yourself.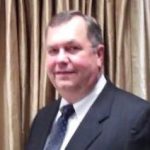 Steve Landis
President/CEO
Merrill Y Landis, Ltd.
Souderton, PA